Published: 23.10.2023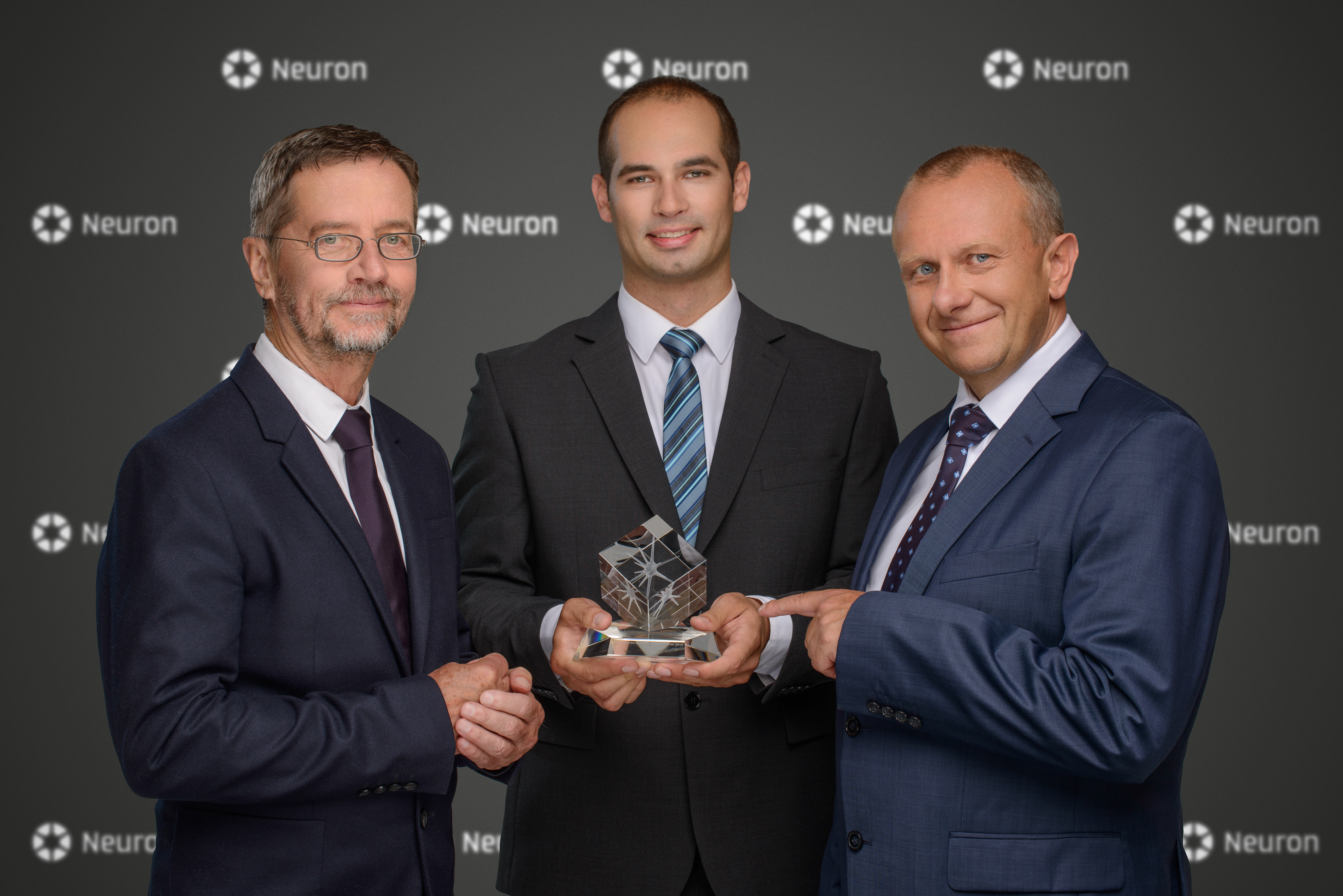 This year's Neuron Award for connecting science and business goes to Lipidica, a joint venture of the University of Pardubice and FONS JK Group a.s. The first spin-off company of the University of Pardubice aims to transfer to practice the early diagnosis of pancreatic cancer from blood. The method is based on a discovery made by Michal Holčapek, a chemical scientist from the Faculty of Chemical Technology, who, together with his international team, carries our research into lipidomic analysis and its application in medicine.
"The fact that an employee of the University Pardubice leads a team that has received the Neuron Award is a matter of great honor for the University of Pardubice. Establishing Lipidica was clearly the right step. Bringing together our researchers and the technological and professional resources of the FONS JK Group has proved its potential in short time, and I believe that the pancreatic cancer detection patent will soon be used in practice thanks to this synergy," says Prof. Libor Čapek, Rector of the University of Pardubice.
Lipidica holds a European patent for pancreatic and kidney cancer diagnosis from a drop of blood using lipidomic analysis. Today, only invasive procedures can detect the pancreatic cancer only when it is usually too late to cure it.
"We appreciate that the joint venture with the University of Pardubice has received this prestigious award. We believe we will be able to move prevention and healthcare one step forward thanks to early diagnosis that can improve the patients' chance of survival," says Ing. Zdeněk Jirsa, President of the Board of Directors of Lipidica and member of the Board of Directors of FONS JK Group.
In a few months' time, Lipidica should, in cooperation with its partners, start clinical trials. Professor Holčapek research will now focus on other types of cancer. This year, the researchers have received the ERC Advanced Grant, which will enable them to research why lipid concentration changes in the human body, which may be a sign of fatal diseases.
"In fact, the lipid blood concentration changes are similar for other types of cancer. That is why we plan to extend the application of the method to other cancer types. In the future, this could enable doctors to use a single test for a number of cancer types," says Michal Holčapek of the Faculty of Chemical Technology of the University Pardubice who has also been awarded the Rudolf Lukeš Prize, another prestigious award. He has received this award for his contribution to mass spectrometry, a key method for lipidomic analysis. This prize is awarded by the Czech Chemical Society together with the Experientia Foundation.."Both of these awards are a matter of prestige for our team, and let me thank all colleagues for their support and cooperation," says Professor Holčapek to conclude.
The Neuron Award has been awarded since 2009. It may be awarded to the best researchers in the Czech Republic in a total of 7 fields: Chemistry, Medicine, Mathematics, Social Sciences, Physics, Biology and Computer Science. In addition, there is an annual award for best projects connecting science and business.