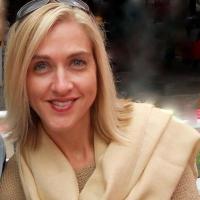 Lecturer at the Language Centre
Where are you from?
Dobrý den! Jmenuji se Zaan, jsem z Jižní Afriky a pracuju na univerzitě. Jsem učitelka v jazykovém centru. :)
Hello, I am Zaan, I am from South Africa, and I work at the university. I am a teacher at the Language Centre. J
How long have you been in the Czech Republic? And how long will you stay here?
I have been here three months and will stay for the foreseeable future. I enjoy the place, the people and my colleagues, and I am happy to be here as long as they are happy to have me!
Why have you decided to study the Czech Language?
For me, learning a language is the only real way to get to know a place and the people. It shows respect to the community where you live, that you are trying to integrate and become part of it.
What would you say to motivate people to join you and learn Czech?
It really makes it easier to fit in and adapt in a new place – being able to understand what kind of food you are buying in the store or understand a restaurant menu, or to be able to ask questions, or introduce yourself. If you show people that you are trying to learn their language, they will often also try to make an effort to communicate with you in your language.
What has learning Czech brought you?
It is very rewarding when you use a phrase outside of the Czech class, and people actually understand you! And each bit of progress makes me want to learn more! It will take a long time to be good at it, but I feel proud of how much I have learned already.